Beech, ash, walnut, oak, etc. are commonly used wood. Designers have chosen to choose different woods to choose according to their own needs, combined with the characteristics of the wood. Some small brands in the market have shoddy and false behaviors, and it is recommended to select well-known furniture brands.
Suitable for materials: pine
Pine furniture is a common solid wood furniture on the market. Although pine and cypress are often juxtaposed, the characteristics of pine and cedar are quite different. Pine has a pine scent, yellowish color, rich thrift, fast response to atmospheric temperature, easy to swell, extremely difficult to naturally dry and so on, so it needs to be manually treated, such as drying, degreasing to remove organic compounds, bleaching uniform tree color, medium And tree nature, making it difficult to deform.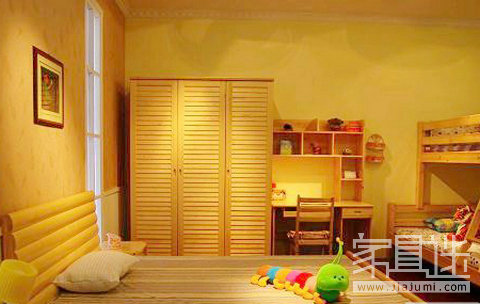 The texture of pine is softer than other woods. Therefore, it is commonly used to make children's furniture. For example, the children's furniture brand Kaleiya is made of high quality Russian pine.
More and more used: teak
The biggest characteristic of teak is that it contains extremely heavy oil. This oil makes it unchanged and has a special aroma. What is even more amazing is that the color of the planed surface is oxidized golden yellow. It is more beautiful with the extension of time.
Teak is often reminiscent of delicious grapefruit, but in fact teak and grapefruit are two different plants, teak common name rouge, blood tree, chestnut, Thai pomelo, dicotyledon The Labiatae plant, which is also known as "Wendan" and "栾", is a fragrant family. Teak is medium in weight, not easily deformed, waterproof and very resistant to corrosion. The deck of the TITANIC is made of teak, which still looks good today; the centuries-old cathedral and ancient buildings are also made of teak.
Texture vicissitudes: beech, old ship wood
In the furniture industry, it is known as "Southern Rosewood, North Qiaoqi". The coffin is the crown of wood in North China. The wood is extremely tough. It has not been deformed after a hundred years, and after the polishing of time, the color of the beech furniture will become more humid. It has a stunning beauty.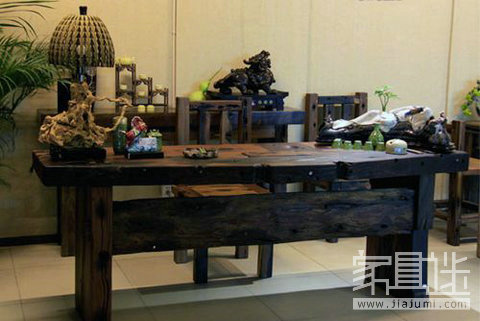 The old ship wood refers to the wood originally used for shipbuilding, such as Kundian, Telimu, Shijiao, oil, and lychee. These old woods have been soaked in the sea for decades or even hundreds of years. The waves have been washed out numerous times, and they have become more tough and wear-resistant. They have been waterproof and tamper-proof, and they are completely green. It is also used for waste and can be used indoors and outdoors.
The texture is textured, the irregular cutting, the heavy hand feel, and the furniture is simple and natural, unique.
Woody fragrance: eucalyptus, cedar
The pungent smell of formaldehyde is harmful to health, but the fragrant woody fragrance is refreshing. Many of the wood used in the manufacture of furniture can emit natural odors, and some can also be used as medicine, such as eucalyptus and cedar. The heart and sapwood of eucalyptus are obvious, the wood is shiny, the structure is meticulous, the texture is staggered, the camphor smell is odorous, and it can prevent insects. It is the most ideal material for making suitcases and bookcases. It used to be used for temple statues in ancient times.
For cypress wood furniture, cypress wood is delicate, hard texture, water and corrosion resistant, texture is frugal, and there is a fragrant smell. Cypress can be used as medicine, and cypress can be used to replenish the heart. Cypress is not only one of the finest materials used in furniture, but also used in shipbuilding and construction.
Further reading: Elm furniture can be dewormed, it is best not to put the bedroom